Contact
Dan Tow, Athletic Director
Phone: 541-367-7144
Andrea McCubbins, Athletic Secretary
Phone: 541-367-7629
---
Athletics Information
FALL SPORTS Registration is open! Sports available are Football, Volleyball, Soccer, Cross Country, Cheerleading, and Dance.
Please get signed up early and make sure to have a current physical on file. FamilyID is now called ArbiterSports! Here is the link to sign up. https://www.familyid.com/organizations/sweet-home-high-school 
Practice will begin on August 14th, 2023. If you have any questions please call the Athletic Department at 541-367-7629
Spectator Information:
Click the following link for information on how to watch live Sweet Home Huskies athletics:
Forms
Eligibility
OSAA Online Rules & Eligibility
Passed 2.5 credits the previous semester
Passing 2.5 credits the current semester
Just 1 unexcused absence the previous week of competition makes athlete ineligible to compete in next competition date
Completed 4.5 credits required PRIOR to Sophomore year
Completed 10.0 credits required PRIOR to Junior year
Completed 17 credits required PRIOR to Senior year
Participation Fees
SHHS is waiving all Athletic Participation fees for the 2023-20234 school year.
Ticket Prices
---
Links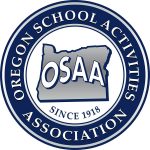 Oregon School Activities Association (OSAA)
---
Fall Sports
Football
Volleyball
Boys Soccer
Girls Soccer
Cross Country
Cheerleading
Winter Sports
Wrestling
Boys Basketball
Girls Basketball
Swimming
Dance
Equestrian
Spring Sports
Golf
Track & Field
Baseball
Softball