The Facilities and Maintenance Department strives to provide a safe environment that enhances the educational process for our students, staff and community. We achieve this through the coordination, management and efficient operation of the following areas: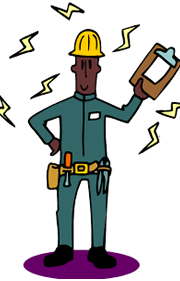 Capital improvements, electrical repairs/improvements, troubleshooting, major renovations, minor repairs and maintenance of buildings and real property throughout the District.

Custodial services for the interior and exterior of all District facilities.

Grounds maintenance and improvements for all District sites and facilities.

A safety program administered by the District Safety Committee, which is designed to prevent accidents, injuries and/or illness caused by hazards or unsafe environments.

District-wide security of buildings and sites; including fire systems, alarm systems, regular keyed entries, gates and camera surveillance.
Compliance with requirements of mandated programs; including, but not limited to:
Asbestos Program Management – OAR 340-248
Personal Protective Equipment Program
Drinking Water Quality Program
---
District Facility Forms
---
Contact
Josh Darwood, Facilities/Maintenance Supervisor
Phone: 541-367-7636
Loni Weinman, Facilities Secretary
Phone: 541-367-7133
Fax: 541-367-7104
Maintenance Personnel
Dale Martin
Head Electrician
Scott May
Specialized Maintenance Leadperson
Jordan Rice
HVAC/Electrician Apprentice
John Wiles
Limited Maintenance Electrician
Ted Miner
Specialized Maintenance
Jeff Landtroop
Specialized Maintenance
Darin Rice
Specialized Maintenance
Wesley Parker
Specialized Maintenance
Dawn Hilburn
Delivery Worker