Come Join us for the 2019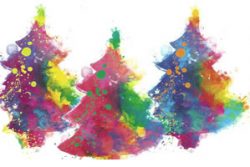 Annual Trees for Scholarships Auction!
Click here for more information.
The Sweet Home Alumni Foundation was established in 1992 by former students of Sweet Home High School (SHHS) as a 501(c)(3) non-profit foundation for the purpose of establishing a permanent fund to provide scholarships for higher education to graduating seniors at Sweet Home High School
Alumni Board of Directors
Greg Ego (President)
Abby Virtue-Hagle (Vice President)
Mary Sue Reynolds (Secretary)
Steve Hanscam (Treasurer)
Peggy Emmert
Sharon Conner
Lauri Carlson
Ivan Wolthuis
Sharon Wall
Shauna McIntyre
Heather Swanson
Jann Horner
Brenda Winslow
Milli Stevens
Richard Black
Coreen Melcher *
Ben Dahlenburg *
Mona Waibel *
* Emeritus
Contact
Sweet Home Alumni Foundation
PO Box 83, Sweet Home, OR 97386
Email: shsd.alumni@sweethome.k12.or.us
Donations & Scholarships
"High Q Award of Merit" Nominations
This distinguished alumni award recognizes Sweet Home High School graduates who have had an outstanding high school career or are distinguished in their career and in their contributions to society on a local, state and/or national level. Nominations will be accepted by Sweet Home Alumni Foundation High Q committee at any time of the year, however, any received after March 30, will be carried over to the next year. This award is not necessarily given every year.
Other Links